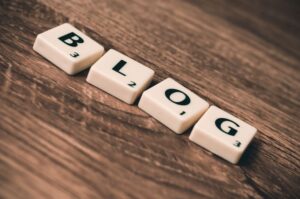 Blogging can be time consuming. First, you need an idea for an article and then you need to research and write the piece. You will also want to find a compelling image to go along with your article. And of course, you will need a blog page on which to post the article. All these things take time. Busy doctors might ask themselves if it is worth it. Should I bother? What are the benefits of a doctor blog?
In short, the answer is YES. Having a blog can provide many benefits for doctors. For starters, blogging offers doctors an opportunity for increased online visibility. The more you add content to a blog, with key words focused on your areas of specialty, the greater the Search Engine Optimization (SEO) value. Google regularly scans websites for new and fresh content, and search rankings are rewarded with a regularly updated blog. In fact, the folks at Yoast, a search engine optimization plug-in for WordPress, regularly touts the importance of blogging as one of the most effective activities for improved SEO.
A second reason for doctors to blog is that it creates a "place" for them educate and inform current and prospective patients, referring doctors and the public, about the various medical conditions for which they treat patients. By offering insights about conditions, treatments and prevention, doctors can build trust with their patients and empower them to make more informed choices about their health and lifestyle habits.
Additionally, by regularly sharing insights and educational content on a blog, doctors can display their knowledge and expertise, showing themselves as thought leaders and subject matter experts in their fields. This will support all their marketing efforts and boost their brand and professional reputation, opening the door to attracting new patients. A doctor's blog can help to attract more visitors to their website. This can lead to increased patient inquiries and appointments.
A third benefit of a doctor having a blog is that it helps to build relationships and trust with patients. A blog offers doctors an opportunity to connect with their patients. By addressing common concerns, sharing personal stories, and offering guidance through blog posts, doctors can build on their relationships with their patients. This can lead to improved patient satisfaction and loyalty.
Lastly, blogging creates a platform for thought leadership. It promotes a doctor's authority in his field of expertise. Thought leader doctors have insights, knowledge, and information that they can share with the public to help people understand and manage their health. Blogging offers a perfect opportunity for doctors to illustrate their expertise, their influence and their passion for helping people through their work.
In summary, having a blog can be a powerful tool for doctors to educate, inspire, and connect with patients, while also advancing their professional reputation in the healthcare community.