ABOUT US: Medical PR for More Than 25 Years
PR for doctors and wellness experts

is a natural fit. Hundreds of articles are written each week about health, fitness, beauty, nutrition, and mental health. In every article at least one expert is quoted. This is where we help. MCPR identifies and coordinates media interview opportunities for our doctor and wellness clients resulting in media mentions. This publicity supports our clients reputations, brands, practices, search rankings (SEO) and businesses. Check out recent examples of our clients in the news.
MCPR was founded in 1994 and has stayed on course as an industry leader in medical PR. We have built a solid reputation for regularly garnering media opportunities for our doctor and wellness clients. At the same time, we are well known to journalists as a consistently reliable resource for connecting them with experts to quote in their articles. We think fast, we work hard, we are trustworthy, we anticipate opportunities, and we don't drop the ball.
Who We Are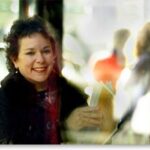 We are a team of 5 seasoned public relations and content development professionals. Melissa Chefec founded MCPR and leads the team. Melissa is a graduate of Cornell University and has more than 25 years of experience in public relations and communications. MCPR is located in Stamford, CT.
What We Do
Traditional media relations
We regularly pitch journalists and media outlets to promote our doctor and wellness experts. We identify opportunities from our media contacts and from the various public relations tools to which we subscribe. We position our clients as thought leaders and subject matter experts to journalists writing about the various conditions and issues for which they treat patients. We generate local and national media attention, media interviews and resulting publicity. See examples of our clients in the news HERE.
Content research and writing
Our team of experienced medical and health writers create fresh, original, and relevant written materials. Our clients use this new content for their websites, blogs, newsletters, and social media outlets.
We often share these same articles proactively with journalists to offer them a suggested topic and associated expert. Moreover, it allows us to remind journalists that we have an expert in a particular category. And lastly, we welcome media outlets to post our articles with links to our client's websites. See examples of our health and medical writing HERE.
Our Superpowers
We are experts in medical and healthcare public relations.
We are skillful writers of medical and health content.
We are smart, organized, and relentless.
We do what we say we will do.
We are fun to work with.
We offer superb value.
We deliver results.
Our Mission
To provide consistent, smart, and effective public relations services for our doctor and wellness clients. We stand out from other PR firms because of our specific focus in medical and healthcare public relations.
TESTIMONIALS
"I have worked with MCPR for many years now. An absolute delight. Melissa and her team has taken my brand from obscurity to now being a requested physician, providing commentary across print, radio, public speeches, TV and film. Knowledgeable, professional with their pulse on the media. I recommend Melissa and her company without reservation."

Dr. Kecia Gaither, OBGYN, Maternal Fetal Medicine
"Over the last couple of years, I've had the pleasure of working with Melissa on various health and wellness stories. She's one of my favorite publicists. I know I can always depend on her and her roster of knowledgeable clients to help me create helpful, expert-backed content for my readers. If you're a fellow journalist looking to add an amazing publicist to your contacts list, I highly recommend working alongside Melissa and MCPR in the future."

Morgan Mandriota, Journalist
"It's been a pleasure working with Melissa and MCPR for last couple of years. They regularly bring me media interview opportunities which result in me being quoted in the news. Highly recommended."

Dr. Alex Dimitriu, Psychiatrist & Sleep Medicine Specialist
"Working with Melissa is a dream, and has made my life as a (very busy) journalist so much easier! It's a relief to know that when I need a source, she connects me to the exact person I need — and the responses are always lightning fast. I am able to tell more stories thanks to her seamless facilitation between journalist and expert. She is the first person I come to when I get an assignment."

Dominique Astorino, Journalist
"I have been working with Melissa Chefec and MCPR for many years and as a result, I've been quoted in numerous magazines, blogs and newspapers.  She is pleasure to work with and very responsive and reliable."

Dr. Suzanne Friedler, Dermatologist
"As a freelance writer, maintaining good relationships with PR reps is key. I've partnered with Melissa on countless health-related articles to line up expert interviews. She is always responsive, helpful, and finds some of the best experts in the industry. I highly recommend working with Melissa and her team for your PR needs."

Sara Lindberg, Freelance Writer