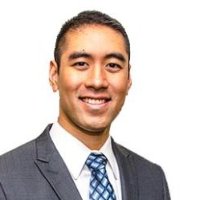 WEST ORANGE, NJ, UNITED STATES, May 19, 2023/EINPresswire.com/ — When it comes to chronic, debilitating lower back pain, relief may be only a pinch away, according to interventional pain management specialist Kaliq Chang MD with Atlantic Spine Center. He calls that pinch – from injection of anti-inflammatory medication into the spinal region – "an effective and safe supplement to boost the effectiveness of conservative care and the ability to heal the patient without surgery." Studies indicate as many as 80 percent or more of patients can experience some relief from an epidural steroid injection  (ESI), depending on the cause of their pain."What is important: ESIs can offer patients a long enough relief period for them to participate in physical therapy and rehabilitation activities that may resolve the underlying cause of their back pain. Injections also may enable the patient to postpone – or, in some cases, avoid – surgery," says Dr. Chang.
ESIs are generally intended to relieve radicular pain – pain radiating to the legs from spinal nerves in the back – due to irritated or inflamed nerve roots. Common causes of this inflammation are herniation of one or more intervertebral discs in the lower (lumbar) back and stenosis, which is a narrowing of the spinal canal where the nerves exit because of slipped or collapsed discs, degenerating spinal bone, or osteoarthritis. Both are conditions that compress nerves, Dr. Chang states.
"Anti-inflammatory corticosteroids, sometimes mixed with a local anesthetic, can be delivered to the epidural space of the spine if a patient fails to respond to more conservative treatment measures. An ESI is a minimally invasive procedure, requiring only minutes to perform," Dr. Chang says. "Using fluoroscopy with contrast dye to guide needle placement and depth, the physician employs one of several techniques to insert the needle and deliver the medication to the proper location in the epidural space."
The epidural space surrounds the protective covering of the spine and contains blood vessels, connective tissue, and nerves. When injected into this space, corticosteroids block pain signals coming from irritated nerves, minimize the body's production of natural inflammatory substances, and suppress the chemicals that are released by damaged discs and activate nerve fibers, Dr. Chang explains. For those patients unable to tolerate corticosteroids, scientists, writing in a 2019 issue of The Cureus Journal of Medical Science, suggest substituting "plant-based or homeopathic injectable therapies, [like] Traumeel®," as potentially "viable alternatives."
Some experts contend ESIs are more effective than conservative approaches — like taking over-the-counter anti-inflammatory non-steroidal medications — for controlling pain in the lower back and base of the spine (sacral area). In a 2020 article published in the journal Medicine (Baltimore), scientists write "use of ESI is more effective in alleviating lumbosacral radicular pain than conservative treatments in [the] short-term and intermediate-term. Patients [analyzed in the study] also reported more successful outcomes after receiving ESI when compared to conservative treatment." However, they add "this [beneficial] effect was not maintained at long-term follow-up." https://rb.gy/blpke
Although risks are generally low, "the safety and effectiveness of ESIs are maximized when the injections are given by physicians trained in pain management and experienced in the selection of patients best suited for such a procedure," says Dr. Chang. According to authors of an opinion article in the New England Journal of Medicine, "Patient selection may be the key to optimizing the efficacy of epidural glucocorticoid injection [for relieving neck and back pain], and we encourage the medical community to work to identify the types of patients who might benefit most." https://rb.gy/qty07
Patients with infections, malignancies, or bleeding disorders are not considered candidates for ESI. Additionally, "a physician may or may not proceed with an ESI if a patient has heart disease, uncontrolled diabetes, or osteoporosis," Dr. Chang says.
Scientists who wrote the 2022 National Library of Medicine article Epidural Steroid Injections call lower back pain and neck pain "the most common cause for years lived with disability in the world." But they add that ESIs "allow restoration of function and [a] return to a physical therapy regimen, when indicated."
Dr. Chang concurs but says people should not rely on ESIs in their later years to correct a lifetime of bad habits negatively affecting the spine. "Prevention is the best treatment," he emphasizes and offers the following tips to help counteract some of the degenerative spinal effects of aging and lifestyle:
• Maintain a body weight appropriate to one's height. Extra pounds pull on and stress the spine.
• If you smoke, stop.
• Avoid over-consumption of inflammation-promoting foods, including refined sugar, red meat, and processed foods. Consider following a nutritiously healthy and satisfying Mediterranean-style diet.
• Use proper lifting techniques, especially when picking up heavy or clumsy objects.
• Just as your mother used to tell you, practice good posture. Sit or stand straight; do not slouch in front of a computer screen for hours.
• Wear shoes that support the spine and keep the body in alignment.
• Exercise, exercise, exercise. Especially focus on strengthening core body muscles, because it is from the core that the spine derives most of its support.
"And should your aching back require a shot of medication, follow your physician's advice. Live life with caution. Continue to be good to your spine. You are not 20 years old anymore," Dr. Chang says.
The Atlantic Spine Center is a nationally recognized leader for endoscopic spine surgery and pain management with several locations in NJ and NYC. www.atlanticspinecenter.com
Kaliq Chang, MD, is an interventional pain management specialist board-certified in anesthesiology at Atlantic Spine Center.