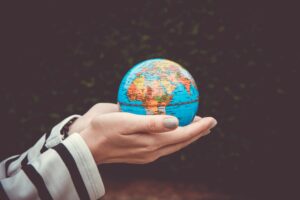 Creating and nourishing client relations is key for a PR firm to flourish. But what exactly does excellent service look like for a doctor PR client? What are the elements of a PR partnership that make it work? How can you create the ideal situation for success? Read on for 6 tips for "world-class" customer relations for your doctor PR clients.
BE CLEAR: As a PR specialist representing doctors, it is important to remember that they are busy professionals, often pulled in many directions. As such, the need to be clear and short in all your client communications is paramount. Don't take 2 emails or texts to say what can be said in just one. Think ahead and anticipate. In particular, when bringing a media interview opportunity, provide all the pertinent information about deadlines and deliverables in one message so that the (doctor) client understands the request and can respond effectively.
USE EFFICIENT COMMUNICATION CHANNELS: On the first day of a new alliance handling PR for a doctor, discuss how they want to be reached for media interview requests. Some doctors prefer texts to email, others want a phone call. Requests from journalists for commentary are almost always time sensitive, so managing the interview process efficiently is critical. Know the client's preference for being reached up front so that when you get them a media interview you can manage the process and get the requested comments for the journalist with the greatest efficiency.
KNOW AND RESPECT THE CLIENT'S AREA OF EXPERTISE: When handling PR for a doctor you must be 100% clear about their area of expertise. The focus of all your media pitching and garnering of interview requests should precisely match their expertise. Bringing media requests for commentary on topics outside of the client's expertise wastes time and might be even be perceived as disrespectful. It sends a negative message to the client that you don't understand what they do. Stay on topic.
ALWAYS BE TRUTHFUL: Building trust with doctor clients starts at the very first contact. Be clear in explaining the services you aim to provide and the results they can expect. Outline your capabilities and show your work to illustrate what they might expect if they hire you. Equally important is to remain honest in all aspects of the work. Building trust with clients with honesty and transparency is a key element to providing superb customer service and helps to cultivate long-term partnerships.
LISTEN TO THE CLIENT: Understand the client's objectives for PR and make that the focus of everything you do. Listen to everything they have to say about the work, the process, and the results. While this sounds so obvious, it is easy to get caught up in what YOU think is best and sometimes to lose sight of the client's goals. Use reminders and other digital tools to keep you on track. Remind the client of their objects while showing them how determined you are on meeting them. And lastly, in your reporting (which is mandatory), focus your summaries of activities and results in the context of meeting the clients' goals.
BE PROACTIVE: Exceptional customer service is illustrated by exceeding expectations. Towards this end, be proactive, responsive, and attentive. Always look for ways to bring the client something new that fits with their PR goals. Conversely, read the clues from your clients. If you know that a doctor client doesn't like media interview requests on Fridays, don't bring them requests on Fridays. If you are aware that a particular client doesn't want to be in the media about a particular topic, don't push them with requests on this topic. But dazzle client's with unexpected opportunities and results.
Providing consistent, world-class client service is a win-win. Clients are satisfied when their publicity results match their expectations. As a PR firm, you are happy to maintain the business and to have happy clients. Superb client relations is realized with clarity in the publicity plan, process and results, with open and efficient communications, with old fashioned honesty in the work and by exceeding expectations.