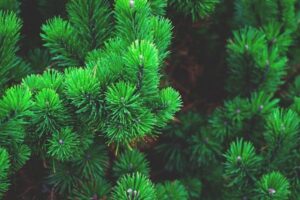 As a manager of a medical practice or a PR agency providing communications support for one, you will want to promote opinions and commentary from the doctors in your practice to build brand and awareness. But how do you do it? What exactly is involved in medical writing for doctors?
There are many approaches a doctor can take to use writing, today referred to as content development, as a public relations and marketing tool. One way is with "Evergreen" press releases. These are press releases that are not time sensitive. This means that the opinions and insights on a subject won't get stale or dated. There are a number of benefits for doctors and medical practices of evergreen press releases. Read on for details.
Evergreen press releases are a natural vehicle for promoting a doctor as a thought leader and subject matter expert. Each press release can explore a topic of relevance to the doctor and his practice that can be shared on a website or blog. These same press releases can be proactively shared with journalists via email and/or a press release distribution service.
In all cases, evergreen press releases have built in longevity. By design they will remain relevant, educational, and informative over an extended period. This is different than time-sensitive news releases, which can become outdated quickly.  The longevity of evergreen press releases will increase the chances of attracting attention from journalists, generating media coverage and creating exposure.
Evergreen press releases offer continuous visibility. Because they are not connected to a news or current event that can become dated, these press releases will be of value to journalists, bloggers, and other media outlets over time, and at the same time, offer ongoing visibility for doctors and medical practices.
Medical Writing for Doctors and SEO
An increasingly important value of evergreen press releases relates to Search engine optimization (SEO). These press releases can be optimized for search engines, helping to improve your online visibility and search ranking. You can target relevant keywords and incorporate links back to your website or landing pages, thereby increasing the likelihood of being found by search engines and potential customers searching for related information.
Moreover, when your evergreen press releases are distributed through an online service, they will "live" on the web, including whatever hyperlinks you include, creating a backlink to your website. And we know that backlinks are "GOLD" for SEO.
Brand Building for Doctors
Evergreen press releases add to brand building efforts by providing consistent and valuable information about you, your business and your organization. By sharing relevant educational information and news about medical conditions you treat, you are establishing yourself as a thought leader in your industry, enhancing your brand's reputation, and building trust with your target audience(s).
The beauty of evergreen press releases is that they can easily be repurposed for all your marketing channels. You can rework the content for blog posts, social media posts, and newsletters.
In summary, evergreen press releases offer doctors and medical practices many opportunities to build brand awareness, to improve SEO results, to provide opportunities for content repurposing, and overall, to help support and achieve your public relations objectives.