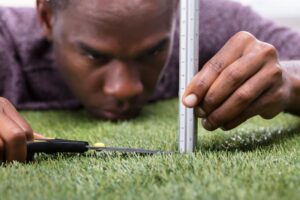 "Setting goals is the first step in turning the invisible into the visible." ~ Tony Robbins.
I believe what Robbins is saying here is that the only way you will know if you are on track to accomplish whatever you set out to do is to set goals. The same is true in public relations.  PR clients are eager to know what you are doing on their behalf. Measuring public relations results is paramount to determining the effectiveness of your PR efforts.
While the specific metrics and methods may vary depending on your goals and objectives, here are some common approaches to measuring public relations results:
Set Clear Objectives and Write Them Down. Step one is to define the metrics, those things you can measure, to quantify the results of a PR effort.
Track Media Mentions. Here the task is to keep track of the quantity and quality of media coverage your PR efforts generate. Create a system where you can log the number of media mentions, articles, interviews, and press releases you create and distribute. Your clients will want to know what you are doing for them and the results of their media interviews. Tell them in real time as articles come out in which they are quoted. And then report on it again, perhaps monthly, in a summary of your activity for them.
Report on Media Coverage. It is absolutely critical that you regularly report on your PR activity for clients, even if they don't ask for it. The report should include a comprehensive listing of media mentions with the name of the publication, the publication date, the article topic and a link to the article. We even suggest that this list be built upon each month with the new results. This way at the end of each year you and your clients will have a clean list of all their media mentions for the year.
Website Traffic. Advise your clients or their website consultants to keep track of website traffic. Media mentions for your clients will almost always result in "back links" to their websites, increasing traffic and SEO. Create some metrics to track and then regularly monitor and report on the results against the goals. Your clients will love that you can show them tangible results from your efforts.
Social Media Engagement. If your firm is also responsible for social media for clients, you'll want to keep track of that too. Like in tracking website traffic, first define the metrics for which you will track, e.g. number of likes, comments, shares, etc, and then regularly monitor and report on these results against the goals.
Remember that PR measurement needs to be an ongoing process. Tracking and analyzing results allows you to make adjustments, know what is working and what is not, see trends from your efforts and most importantly, to demonstrate the value of your PR efforts over time.