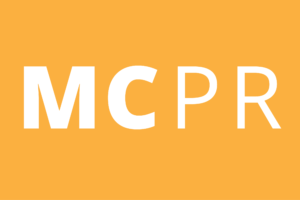 There is no doubt about it. It's a competitive market out there, even for doctors. Selecting a PR firm that can raise your brand to the next level and help you stand out as a leader in your field is paramount. MCPR for doctors is just such a firm. We have more than 2 dozen years of experience generating publicity for doctors. We know the pool of journalists who write about medical and health topics. We have a proven process for generating publicity for doctor clients. MCPR has the expertise and track record to succeed on your behalf. We have the PR industry knowledge needed to bring you the publicity you deserve.
More than 20 Years of Experience
In PR, the value of industry experience is everything. You'll want your PR firm to have a proven track record generating publicity for doctors. You'll want them to have contacts in the media. And equally importantly, you'll want them to have an organized and efficient process for generating media attention, interviews and resulting publicity for you. We have it all. Click HERE for examples of our clients in the news. Click HERE for examples of our writing for doctors. Don't be fooled by a fancy sales pitch. Only consider hiring a PR firm who will show their work.
Results, Media Mentions
The primary goal of a PR effort is garnering media mentions. This is where you (the doctor expert) are quoted in the media on a topic for which you are knowledgeable and for which you treat patients. MCPR for doctors has years of positive results generating media interviews and resulting publicity for our doctor clients. Take a look HERE. Moreover, our roster of journalist who write about health, fitness, beauty, mental health and nutrition topics grows each day, further expanding our reach and opportunity to create media interview opportunities and subsequent media mentions. We specialize in print and online media. The media mentions that our doctor clients get from our work together helps them build their reputations, brands, visibility, and local/national profiles. It also creates backlinks to their websites which helps them move up in Google search.
Success for Clients
Above all, MCPR's track record of success for clients sets us above and apart from our competitors. MCPR's diligent and organized approach has consistently delivered results. Our client roster includes doctors and wellness experts from many categories including Dermatology, OBGYN, Plastic Surgery, Psychiatry, Psychology, Internal Medicine, Cardiology, Gastroenterology and Orthopedics, to name a few. See the results HERE.
When you work with MCPR Public Relations, you are partnering with the pros in medical and healthcare PR. Reach out at info@mcprpublicrelations.com to learn more.