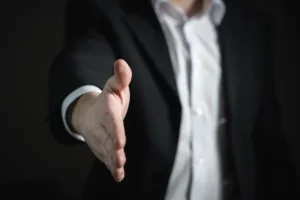 As a doctor or wellness expert looking to hire a PR Agency there are a number of things you'll want to ask a prospective firm ahead of making a selection. Finding an agency that is the right fit for you and your needs is paramount. You'll want your goals as a medical expert to align with the understanding and capabilities of the firm with which you are engaging.
Towards this end, here are some tips and questions for doctors and wellness experts to ask when hiring a PR agency.
DO YOU HAVE EXPERIENCE HANDLING PR FOR DOCTORS AND WELLNESS EXPERTS?
You'll definitely want to hire a firm with experience in your industry. You'll want your PR firm to know the issues and trends of healthcare and health conditions and the journalist who write about it. Don't be afraid to ask prospective PR agencies to tell you about their work for other doctor and wellness clients and to show you the results. If they are a good fit, they should be happy to supply examples of their work and clients in the news to demonstrate their expertise in your field. You want to be sure you're in good hands.
WHAT IS YOUR PROCESS FOR GENERATING PUBLICITY?
Synergy in a working alliance is always important. You'll want to select a PR agency that is organized and efficient in everything they do, from notifying you of media interview requests to sharing URLs to published articles in which you are quoted. Ask up front about how they do the work? Will they communicate interview opportunities by text, email, phone or some combination. Let them know what would be best for you. Also learn about their contacts with journalists who write about health, fitness, beauty and mental health. You'll want an agency who knows, and who is known by, the press you aim to reach.
HOW MUCH ACTIVITY DO YOU AIM TO BRING?
Learn up front about what to expect from your PR firm. Ask how many media interview requests you can expect in a week or in a month. This way both you and the agency will be on the same page regarding expectations. The agency should be able to give you some sense of the volume  of activity they get for other doctor or wellness clients with whom they have worked.
WHAT TASKS AND TIME WILL BE EXPECTED OF ME, THE CLIENT?
Learn before you select an agency how working with them will impact your day-to-day. As a busy doctor or wellness expert you will want to understand what will be required of you as the client in order to make the most of your efforts. Ask them clearly how much time each week will be needed to respond to media requests. Understanding the typical turnaround for media requests and the amount and types of questions journalists ask will be helpful in selecting a PR agency. This is also a time where you can get a fuller sense of the PR firm — are they rigid and limited in the services they can offer, or are they able to tailor your PR journey to meet your needs and goals as a client?
HOW OFTEN WILL WE MEET AND WILL YOU SEND REPORTS?
Learn before you select a PR agency how they measure success, how often they meet with clients and what kind of reporting they do. Defining metrics and a reporting structure is a key element to measuring the success of a PR program.
PLEASE PROVIDE REFERENCES
Don't be shy about this. Learning from others who have worked with a particular PR agency is perfectly normal, and in fact, negligent to skip. Ask previous clients about the strengths and weaknesses of the prospective agency. Ask how long they worked together and learn about the results. A quick conversation can shed tremendous light about the agency's performance, style, personality and work ethic.