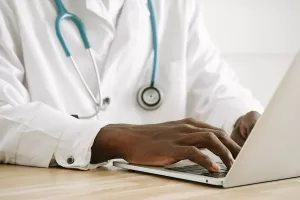 They say all press is good press. Who knows if that's true, but PR experts constantly strive to get their clients into the public eye in a polished and intentional way. As a doctor, you have a lot to gain from establishing a PR presence, and there are lots of opportunities to work smarter, not harder when it comes to PR for doctors.
When establishing your PR presence as an individual or as part of a medical or wellness practice, there are some obvious, and some not-so-obvious things to keep in mind:
Say yes to media interviews
You are a busy wellness professional, but if you are looking to bolster your PR efforts, efficiently blocking out time to respond to journalists is key for getting off the ground. Click HERE for examples of media results after interviews. 
Establish a robust social media presence
Your clients, your community and the public want to hear from you. Having a robust presence on social media (Instagram, FaceBook, Twitter, etc.) is key to engaging with your community, standing out to journalists, and becoming a leader in the PR world for your specialty. And be sure to promote the articles from the news in which you were quoted on your social channels. 
Publishing content on your website and issuing press releases are two huge pieces of the puzzle when it comes to PR for doctors. Be a part of the conversation. They say 'if you build it, they will come,' but we say 'if you publish it, they will come.' Make sure that the "in the news" section on your website is always current.
Maintain an up-to-date website
It needs to be clear to journalists, prospective clients and people in your field that the lights are on and someone is home. Share resources and accurate medical information on your website, and make it a place people can learn as well as schedule appointments.
Look at your peers and competitors
Follow your peers and competitors' social media pages, and check out their websites. Never copy, but get inspired and motivated by what other players in your space are doing, and see how you can keep up.
Be open to opportunities, big and small
Especially when you are starting out, keep an open mind. If you are able to field media interview opportunities efficiently, it's always best to take the opportunities that come your way. Over time, you should see momentum.