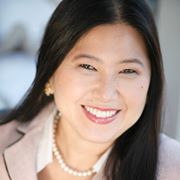 NEW YORK, NEW YORK, UNITED STATES, February 9, 2023 /EINPresswire.com/ — In October 2021, the FDA announced a series of changes to help ensure that women considering breast implants3 have a clear picture of what implants involve before undergoing surgery. The changes include new labeling requirements, updated screening recommendations, and selling implants only to facilities that outline their potential risks and benefits."While breast implant surgery is safer today with improved implant technology, there are still potential risks involved," explains Constance M. Chen1 a NYC-based plastic surgeon specializing in restorative breast surgery. "Women should be well-informed about the pros and cons of the procedure and what they can expect in the coming months and years with breast implants."
Typical Complications with Breast Implants
One thing women with breast implants can expect is additional surgery down the road. According to the American Society of Plastic Surgeons, patients are expected to replace their implants after 10-20 years, but there are several reasons they may need to be replaced sooner. These include pain and discomfort, breast implant rupture, moving or rotating implants, and capsular contracture, which is the overproduction of dense, hard tissue around the implant. Some women require multiple surgeries for varying reasons.
Another potential risk is breast implant illness, a condition that can cause debilitating symptoms, including fatigue, joint pain, chest pain, and memory and concentration problems. Though not an official diagnosis, some experts believe it's likely connected to an autoimmune reaction to the implants.
"Additionally, some women may be unhappy with the size of their breasts and decide they want a larger or smaller sized implant," adds Dr. Chen. "Most doctors recommend waiting about a year after your initial surgery before changing the size," she says. "This allows your body to heal and gives the implants time to settle in place."
Alternatives to Breast Implants
If you underwent breast implant surgery to have larger breasts, you can achieve a similar outcome with fat grafting. Fat grafting involves liposuction of part of the body and transferring the fat to the breasts.
If you underwent breast implant surgery to lift droopy breasts, you can also lift your breasts with a breast lift, or mastopexy, which rearranges your breast tissue to reposition your nipple-areola complex higher on the chest wall.
If you underwent breast implant surgery for breast reconstruction2, you can remove your breast implants and undergo natural tissue breast reconstruction. Natural tissue breast reconstruction can either be achieved with a flap, in which tissue from one part of the body such as the lower abdomen is transferred to the chest wall with its own blood supply. Or it can be achieved with fat grafting, in which liposuction is performed and the aspirated fat is then processed and injected into the chest wall to recreate a breast. In both types of natural tissue breast reconstruction, the resulting breast will be soft, warm, and alive.
"With today's technology, there's no need for women to suffer," Dr. Chen says. "We have the tools to help them be healthy, comfortable, and happy in their own skin, for a better overall quality of life."
Constance M. Chen, MD, is a board-certified plastic surgeon with special expertise in the use of innovative natural techniques to optimize medical and cosmetic outcomes for women undergoing breast reconstruction. She is Chief of Microsurgery at New York Eye and Ear Infirmary of Mount Sinai. She is also Clinical Assistant Professor of Surgery (Plastic Surgery) at Weill Cornell Medical College and Clinical Assistant Professor of Surgery (Plastic Surgery) at Tulane University School of Medicine. www.constancechenmd.com