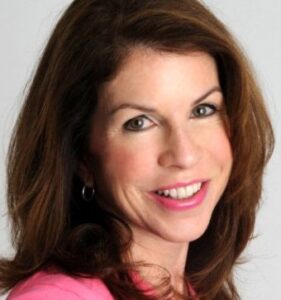 NORWALK, CT, UNITED STATES, February 21, 2023 /EINPresswire.com/ — Vitiligo3 and psoriasis are both autoimmune disorders, meaning that the body's natural defenses are actually causing harm instead of helping. In the case of vitiligo, the skin cells responsible for pigment are lost or stop functioning properly, leading to pigment-free light spots or patches. Psoriasis is a separate but common condition that causes itchy, scaly patches of skin on the scalp or joints such as knees and elbows. The exact causes of these conditions aren't known and there are no cures yet, but Denise Gallo2, APRN, with SkinCare Physicians of Fairfield County, a division of Advanced Dermatology, PC1 says that there are many ways to treat them."There are so many ways to treat vitiligo and psoriasis, from ointments and medications to laser treatments and even lifestyle adjustments. Patients have a lot of options, and any dermatologist would be happy to help find the one that's going to work best for you," said Gallo.
Avoid triggers
Both vitiligo and psoriasis can get worse after certain triggers, so learning what these triggers are and avoiding them can help to prevent flare ups or new patches from forming.
"Any damage to your skin, like scrapes, cuts, and sunburns, can lead to new vitiligo patches or to psoriasis flare ups. Wear appropriate protective clothing for the activity you're doing and apply sunscreen of at least SPF 30 when you're going to be outdoors," Gallo said.
Other triggers might include cold temperatures and dry conditions. Stress may also affect both conditions, so it's important to avoid unnecessary stressors, and to have a plan to deal with the inevitable and unavoidable stressors.
Psoriasis symptoms can also be improved for some people by avoiding foods that can cause inflammation, such as red meats, refined sugars, and dairy products. Avoiding alcohol can also lower the risk of flare ups.
Medication
"Topical treatments are often the first line of defense for both vitiligo and psoriasis," Gallo said.
These include any ointment, lotion, or cream applied directly to the skin. A common treatment for these conditions is corticosteroids, or a steroid cream. They can restore pigment for people with vitiligo and can control skin cell production for people with psoriasis.
"Corticosteroids can be low- or high-strength. If they're too strong, they can actually make symptoms worse instead of better. An experienced dermatologist can help determine the appropriate dosage on an individual basis," said Gallo.
For older adults, corticosteroids might cause adverse effects. People over the age of 65 should call their doctor right away if their corticosteroids cause:
purple discoloration
thinning of the skin
bruising
signs of infection
Other medications may include oral capsules, injections, or infusions. There are some important limitations to note with medications.
Men who are trying to have children should avoid methotrexate, used to treat psoriasis. Women who are pregnant, may become pregnant, or are breast feeding should avoid methotrexate, tazarotene, acitretin, as well as a class of drugs called retinoids.
"Your doctor can help you navigate which medications are safe for you to take and in what doses," said Gallo. "Be sure to provide any information you think might be relevant, and always feel empowered to ask questions."
Light and laser therapies
A number of therapies for vitiligo and psoriasis make use of different types of light waves or lasers. When the skin is targeted the right way, light patches can be repigmented in vitiligo patients, and the inflammation response can be reduced in psoriasis patients.
Topical psoralen plus ultraviolet A (PUVA) is a treatment where a specialist applies a special ointment containing psoralen—a light-sensitive substance—to the skin before exposing the site to ultraviolet light. Sometimes, instead of an ointment, the patient might be asked to lay in a water bath containing psoralen. Psoralen can also be taken orally (oral PUVA).
For others, a more powerful type of light might be used. This is called narrowband ultraviolet B (UVB) therapy. UVB rays are stronger than UVA rays. For these treatments, psoralen isn't needed.
Various laser therapies can also help to treat vitiligo and psoriasis. Excimer laser therapy can be used for both conditions, and it uses highly targeted UVB rays so as not to disturb the surrounding healthy skin. A pulsed dye laser (PDL) might also be an option for some people to help limit uncontrolled cellular generation in a specific spot.
Other treatments
There are many other ways to treat these conditions if the above methods aren't a good fit.
"For people with vitiligo, other options include depigmentation of unaffected skin for a smoother skin tone, skin grafting, and tattooing to add pigment back into the skin. Of course, treatment is optional too; it's a personal choice and you should do what feels right," Gallo said.
"And for those with psoriasis, often times it's a combination of treatments working together that provides the best results," she added.
"If you have one of these conditions and you're looking for treatment, the best place to start is an appointment with a dermatologist," Gallo recommended.
Bio: Denise Gallo, APRN, is a board-certified nurse practitioner with SkinCare Physicians of Fairfield County, a division of Advanced Dermatology, PC.
Advanced Dermatology P.C. and the Center for Laser and Cosmetic Surgery has over 50 offices in NY, NJ, CT and PA and is one of the leading dermatology centers in the nation, offering highly experienced physicians in the fields of cosmetic and laser dermatology, as well as plastic surgery and state-of-the-art medical technologies. www.advanceddermatologypc.com