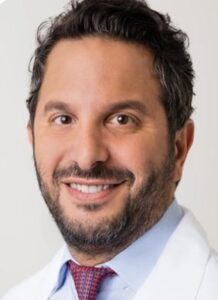 LabFinder Improves Access to Test Results; Cardiologist and LabFinder Co-Founder Dr. Robert Segal Offers Tips. Clinical testing is a cornerstone of health care, and patients need – and deserve – reasonable access to scheduling and timely results." — Dr. Robert Segal
NEW YORK, NY, UNITED STATES, March 2, 2023 /EINPresswire.com/ — The American Association for Clinical Chemistry, in an online report, says "laboratory tests contribute to improved overall health [and] disease management,…better prognoses, and more favorable outcomes." (https://www.aacc.org/advocacy-and-outreach/aacc-policy-reports/2015/laboratory-medicine-advancing-quality-in-patient-care) Yet, despite such critically important benefits, patients continue struggling to obtain ready appointments for recommended medical tests, gain quick access to accurate results, and understand their costs, says Cardiologist Robert Segal MD1, co-founder and CEO of LabFinder2.
"Scheduling and accessing medical test results should be simple. But, even in our tech-driven world, patients are often left behind, spending hours on the phone, worrying about hidden charges, and feeling left in the dark about results," Dr. Segal states. "In fact, the simple act of calling to schedule a test can prove an exercise in frustration as patients are often told by hospitals and independent laboratories that no appointment slots are available for at least six, seven, eight weeks or longer."These challenges are what prompted Dr. Segal to develop LabFinder, an online scheduling platform for all patient laboratory and radiology appointments. His firm "helps connect patients, doctors, and lab and radiology centers for a more seamless medical experience" and timely scheduling. At the same time, LabFinder serves as "one central repository for users' testing results. Results are stored and shared in one convenient portal [and are often available with 24-48 hours], allowing patients to be more empowered with their health and medical decisions," according to an Internet description of the system.
Meanwhile, primary care providers suggest patient cost as "another significant barrier" to ordering medical tests – an issue LabFinder addresses by offering "transparency in billing" and providing patients, especially those who have high insurance deductibles or plans that do not cover specific testing, with "reasonable cost estimates. There are no hidden fees," Dr. Segal says.
A study published in the Journal of the American Board of Family Medicine details results of a survey in which 1,768 internal and family medicine physicians respond to issues involving clinical laboratory testing. They indicate their "most common problematic challenges" when ordering medical tests are "the cost to patients and insurance coverage restrictions." Other issues include "not receiving test results" or receiving them in "confusing report formats." (https://www.jabfm.org/content/27/2/268.long)
Patients often complain that obtaining the results of their tests can sometimes take days, even two or more weeks, assuming they can gain access at all to the information before their follow-up physician appointments or a call from their physician's nurse. Lack of timely data reporting leaves patients in a state of ambiguity about their health problems, especially if these issues are potentially serious, and contributes to patient stress and concern, Dr. Segal says.
Dr. Segal concurs with comments in a 2020 article in the Journal of Medical Internet Research. Investigators there suggest that "policies, guidelines, and initiatives have been [and continue to be] implemented to encourage health care organizations to give patients easy access to their test results through patient-facing technologies, such as patient portals…connected to electronic health record systems," much like what LabFinder offers. "Increasing patients' access to their data can lead to better patient-centered medical care, greater patient involvement in medical decision-making, [and] patient-clinician relationship," the authors write. (https://jmir.org/2020/12/e18725/)
However, some physicians and other health experts contend patients are not knowledgeable enough to view and interpret their own testing data. Dr. Segal disagrees, but says, to assist patients, his company partners with MinuteMed Express, a service composed of board-certified physicians, physician assistants, and nurse practitioners who are self-described as a "virtual primary care team." MinuteMed Express offers cost-effective telehealth visits for patients in a select number of states, but emphasizes it is not a substitute for a patient's primary health physician.
"Even patients with test results that, on the surface, indicate they have no concerning health problems should still arrange a follow-up appointment with their physician," Dr. Segal says. Even if the news is 'good,' it is important for the health care provider to explain what the results do and do not mean. That's especially true if [a patient] is going through the diagnostic process or [the test was ordered as] a follow-up for a treated condition.
So, what should a patient do when given orders by his or her physician to undergo medical testing? Dr. Segal offers these tips:
• Be your own advocate. Do not take "no" for an answer. If a hospital or laboratory of initial choice insists appointments are unavailable for weeks, go elsewhere. Search for other nearby certified laboratories and radiology centers that will offer you the same tests within a reasonable time span. Or utilize systems like LabFinder to help locate certified and reliable medical testing services in your area.
• If Medicare or other insurance provider does not cover a test that you need, then talk costs. Find out exactly what you might owe before scheduling. Request the lab to email you a cost estimate with all fees included in it.
• Ask the testing lab about the amount of time it will take to get results and the ways in which you can access the information directly.
• Find out how you should prepare for your test or tests.
As the Centers for Disease Control and Prevention indicates, "70 percent of medical decisions depend on testing results from one of the estimated 260,000 clinical laboratories in this country," Dr. Segal says. "Clinical testing is a cornerstone of health care, and patients need – and deserve – reasonable access to scheduling and timely results." (https://www.cdc.gov/csels/dls/strengthening-clinical-labs.html)
Bio: Robert Segal MD, board-certified in cardiovascular disease, echocardiography, and nuclear cardiology. He is founder of Manhattan Cardiology3 and Medical Offices of Manhattan, and Co-Founder of LabFinder. https://manhattancardiology.com/ https://www.medicalofficesofmanhattan.com/ https://www.labfinder.com/
About: LabFinder is a consumer-facing platform that transforms the patient experience through seamless lab & radiology testing, guiding patients to conveniently located testing centers, handling appointment bookings, offering telehealth services, and allowing patients to review their test results all in one place. LabFinder supports patients through their care journey from booking to billing—reducing expenses, hurdles, and frustrations. www.labfinder.com.