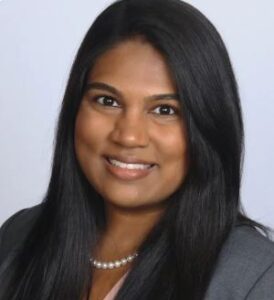 NEW YORK, NY, UNITED STATES, September 19, 2023/EINPresswire.com/ — On average, someone in the United States has a stroke every 40 seconds, making strokes as prevalent as they are dangerous. Not only are strokes responsible for a substantial amount of long-term disability, but they're also the primary cause of more than 5% of US deaths annually. Knowing the early signs of stroke and acting quickly can be life-saving.
There are different causes of stroke, but the most common cause is a blockage of blood flow to part of the brain. This is called an ischemic stroke. Transient ischemic attacks, or TIAs—sometimes also called mini-strokes—are also ischemic attacks, but they only last for a few minutes before blood flow is restored. That doesn't mean that they're any less serious than stroke, though.
"Every second that the brain goes without oxygen increases the likelihood of serious and permanent brain damage. Just like a stroke, a TIA deprives the brain of oxygen and should be treated with the same urgency," said cardiologist Dr. Karishma Patwa with Manhattan Cardiology and contributor to www.LabFinder.com.
There are several possible causes of a TIA. A clot could form in the brain itself, or a clot from another part of the body can break loose and make its way through the bloodstream until it becomes lodged in the brain. In order to best treat a TIA and prevent a future stroke, doctors will want to determine the exact cause of the TIA. The longer a person goes without examination, the less likely doctors will be able to determine the cause, leading to a diagnosis of cryptogenic TIA—TIA of unknown origin.
The symptoms of TIA are the same as symptoms of stroke. These can include:
Numbness, weakness, or paralysis, especially on only one side of the body. This might affect arms, legs, or the face.
Slurred speech, difficulty speaking, or inability to speak at all.
Difficulty understanding others.
Confusion.
Double vision, blurriness, or trouble seeing out of one or both eyes.
Loss of coordination or balance, clumsiness, or difficulty walking.
Dizziness.
Intense headache.
Memory loss.
Loss of consciousness.
Symptoms tend to appear suddenly and without any obvious cause. In the case of a TIA, the symptoms will last for less than a day, and often just a matter of minutes or even seconds, but it should still be treated as a medical emergency.
"When symptoms first begin, that's the time to act. And at that time, there's no way to know whether an ischemic attack will be transient or not. Don't wait to find out—call 911 immediately," said Dr. Patwa.
The FAST acronym is a common tool for remembering symptoms and action steps when someone is suspected to be having a stroke or TIA.
F is for Face. Facial drooping, especially on just one side, is a common symptom of TIA. Ask the person to smile and look to see if it's asymmetrical.
A is for Arms. Arm weakness is also common. Ask the person to raise both arms and look to see if one or both arms drifts downward.
S is for Speech. Speech difficulty, including slurred speech, frequently occurs during TIA. Ask the person to recite something uncomplicated, such as their full name and home address.
T is for Time. If there is a chance the person is experiencing a TIA, it's now time to call 911.
"It's important to stress that someone who just experienced a TIA should not get behind the wheel of a car. Calling 911 and requesting an ambulance would be the best course of action, and in lieu of that, the closest responsible adult should drive the person to the emergency room," said Dr. Patwa.
For people who have had a TIA, prompt diagnosis and then aggressive treatment are the best route to an improved outlook. People who delay or refuse examination and treatment are much more likely to experience a stroke during the next 90 days.
Diagnosis will usually consist of a physical and neurological examination, medical history, and imaging tests such as an MRI, CT scan, or X-ray. Depending on what is found during diagnosis, a treatment plan could include medication, the use of stents, angioplasty, or surgical procedures.
"There are also preventative steps a person can take to help prevent a TIA, or to help prevent a stroke after having a TIA," said Dr. Patwa.
These preventative steps can include:
Quitting smoking, or not starting.
Limiting alcohol.
Managing blood pressure and cholesterol.
Maintaining a healthy weight, along with healthy nutritional, exercise, and sleeping habits.
Getting annual physical examinations.
"The most important thing is to not treat a TIA like a one-and-done anomaly. A TIA is a warning that a stroke is not only possible but likely, and in the near term. Anyone suspected of experiencing a TIA should seek medical attention immediately," Dr. Patwa said.
Manhattan Cardiology is the premier facility for cardiac testing and preventive treatment in
New York.www.manhattancardiology.com www.labfinder.com
Dr. Karishma Patwa is a cardiologist with a deep commitment to preventative medicine.