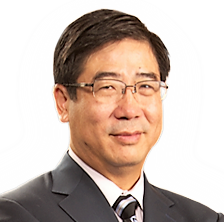 WEST ORANGE, NJ, UNITED STATES, July 12, 2023/EINPresswire.com/ — When summertime finally arrives, people's natural inclination is to go all-out—plunging into strenuous bursts of activity and recreational sports outdoors that weren't possible during winter. But these "weekend warriors" face very real risks to their spine, according to Dr. Kaixuan Liu, MD, PhD, founder of Atlantic Spine Center.
Back and neck injuries—and resulting pain—are frequent companions to weekend warriors, who may also neglect exercise and physical activity during work-heavy weekdays. Research in the Canadian Journal of Surgery shows that weekend warriors suffer more injuries than more consistent athletes while hiking, rock-climbing, rollerblading, ice skating, and water-related activities. About 35% of the injuries sustained by study participants involved the spine.
"Moving the body vigorously is always a worthy goal, but weekend warriors may not be as flexible as everyday athletes," Dr. Liu explains. "That's why their backs and necks are especially vulnerable to injuries and pain from these on-again, off-again bursts of activity."
Common weekend warrior injuries
What kinds of neck and back injuries are prevalent among weekend warriors? Ranging from mild to severe, Dr. Liu says they include:
• Muscle sprains and strain: Soft tissue damage to muscles, tendons or ligaments most often occurs in the lower back, which is called the lumbar region. "Pain and muscle spasms may be the unpleasant result, but most sprains and strains heal with time and rest," Dr. Liu says.
• Herniated discs: Athletic pursuits that require the spine to twist and flex, such as collision sports, weight-lifting, and bowling, are linked to higher odds of herniated discs in the spine. This means the soft center of a spinal disc pushes through its tough outer shell, causing pain that can be severe. Some cases of disc herniation require surgery.
• Fractures: Major spinal fractures usually only occur during high-speed collision sports such as skiing or motocross, and may necessitate surgery. But minor fractures might result during a variety of activities and are typically treated with conservative measures such as rest, pain medication, and physical therapy.
• Spondylolistheses: This hard-to-pronounce injury occurs when one bone in the back slides forward over the bone beneath it. Weight-lifting, gymnastics, among other sports, can cause stress fractures in spinal vertebrae that raise the risk of this condition. Pain medications, physical therapy, or surgery are among the treatment options.
Prevention tips
Weekend warriors should take advantage of the best way to prevent back and neck injuries—by exercising consistently all week and year, not just when summertime hits, Dr. Liu says. "We should all exercise several times a week, in every season," he adds.
But if that's not possible or preferable, Dr. Liu offers these additional tips to avoid spine injuries:
• Stretch: This is a key step before any workout, he says. Stretch and walk for 5 to 10 minutes to enable joints and muscles to warm up, and alternate stretches on each side of the body.
• Build up gradually: People can work out longer or more intensely to gain strength and endurance, but shouldn't try to do both at once, Dr. Liu says.
• Try a blend of activities: Regimens such as cross-training, which mixes several activities, can result in fewer injuries than repetitively doing the same one activity, Dr. Liu says.
• Rest when needed: Pain or discomfort signal a need to stop an activity. "Don't try to be a hero, since plowing through pain often backfires," Dr. Liu says.
• Get the right gear: Almost all athletic activities will be more comfortable—and even safer—with well-fitting sneakers that provide adequate shock absorption. And some sports require far more gear, including helmets, wrist pads or knee pads, to properly protect participants. "Your spine will thank you for the consideration," Dr. Liu says.
Kaixuan Liu, MD, PhD, is a board-certified physician who is fellowship-trained in minimally invasive spine surgery. He is the founder of Atlantic Spine Center.
Atlantic Spine Center is a nationally recognized leader for endoscopic spine surgery with several locations in NJ and NYC. www.atlanticspinecenter.com